From the world's largest refugee camp to beach side Wollongong
He has travelled a long and arduous pathway to reach the beachside city of Wollongong with his wife and five children, but Syrian refugee Adnan Abu Hussainy tells The Point Magazine that he and his family now finally feel at home.
A tough decision
After joining the 2012 protests against the Syrian government, Hussainy said he never imagined how the conflict would unfold.
"I was one of the protestors in 2012. Our protest was genuine, we wanted improved living conditions. At the time there wasn't much violence. We went out and protested and then would come back home. It was all civil. But after a few days things started to get worse and the government began cracking down on protestors."
Hussainy said once violence started to erupt he knew he had to make a decision.
"I knew it wasn't something easy to do, my family is still in Syria so leaving Syria would mean I was also leaving them and that was very difficult for me. But things were getting worse and my children and wife were no longer safe. So we decided to leave Syria."
Hussainy, along with his family, fled to neighbouring Jordan and found themselves in Jordan's Zaatari refugee camp.
The Zaatari camp began as a temporary tent settlement for a few hundred Syrian refugees fleeing the conflict in the Jordanian dessert, however today it has become one of the largest refugee camps in the world, turning it into an informal city with schools, hospitals, playgrounds and places of worship.
A new home
Hussainy said life in the Zaatari camp was not easy.
"It was difficult living conditions. There was no school at the time we arrived, so the children weren't learning and there was no work. The nights were freezing and food was scarce. It was tough for me as a father to not be able to provide the basics for my family."
Despite the challenging conditions, Hussainy found comfort in helping children learn. He set up school class sessions for children, and not long after, humanitarian organisations began to assist him in setting up the classes and organising children's education services within the camp.
"I have always had a passion for children and when I started the classes it was very small. It wasn't until I began to receive help from UNICEF staff and other organisations that it started to grow. We began going around to parents in the camp and encouraging them to take their kids to our classes so that they would learn."
Through his work with children, Hussainy gained a high profile amongst his fellow refugees, with many looking to him as their representative.
"I became known in the camp. I became a leader for them. I became a representative for the refugees in Zaatari camp particularly on issues of refugee children. They saw me as someone who could articulate and address their needs and advocate on their behalf. I even did a few media interviews. I was happy with how the classes were going, it meant children were learning and that means something for their future progress."
" I want to be able to find a good job and not live off Centrelink, I want to contribute and give back to Australia. It's the best way to say thank you."

– Adnan
Hussainy said although all his work was on a volunteer basis, it was still work.
"For me children are the most vulnerable. I feel lucky to have been able to help in some capacity. It was hard for me to see children cold or hungry. The Jordanian desert is brutal and there were some nights where it was so cold I would give children the blanket off my own back. I couldn't bare to see children suffer for something that was not their doing. They are innocent."
Life outside the camp
After spending a year in the camp, Hussainy and his family left the refugee camp and moved to a local village, however his work at the Zaatari refugee camp continued for another two years.
"Moving to the village was difficult too especially in adjusting to life. I had my children with me and so we got to take them to a proper school. But despite the challenges in the village, it was better for us than inside the camp."
A year ago Hussainy, along with his five children and wife, were accepted into Australia as refugees. He said it wasn't an easy transition.
A safe and secure future
"When I first arrived to Australia, I was scared to be honest. It was a different country for us and something unfamiliar and foreign. We don't have any family or relatives here so we knew no one. But it has turned out to be a beautiful country with beautiful people. I've had so many people help me and my family and my children have made friends and are fitting in well at school. I did research and there are great opportunities and universities for my children to attend. There is safety, security and peace here. We are getting used to the culture and trying our best to respect Australian values and what they stand for and the country's culture."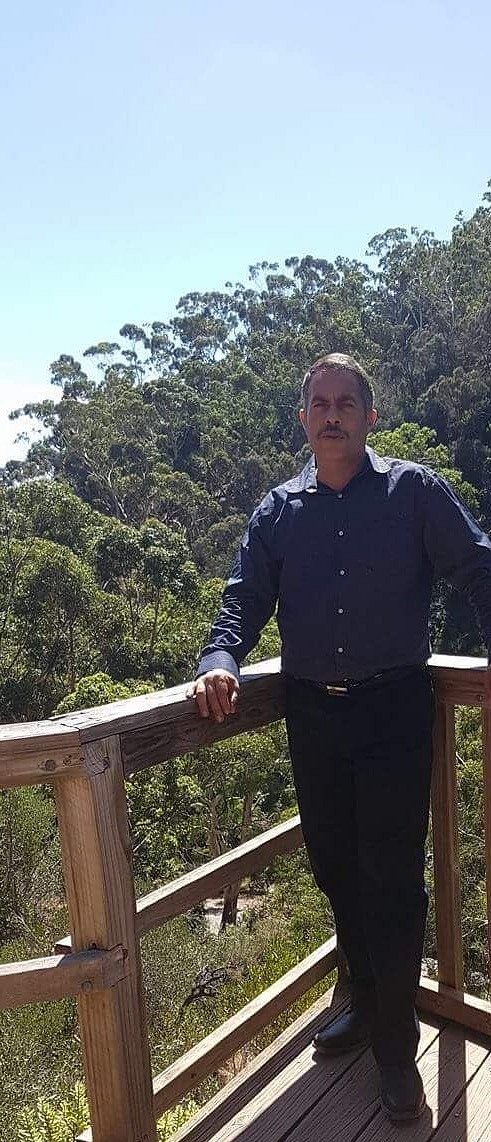 Adnan Abu Hussainy
Hussainy said the most difficult part for him now is improving his English skills and finding employment so he doesn't have to rely on Centrelink.
"I have difficulty in English but my kids are better than me and they help me learn. I'm doing an English course at TAFE but I'm forty years old so learning is a little bit more difficult for me but I know I can do it. I want to be able to find a good job and not live off Centrelink, I want to contribute and give back to Australia. It's the best way to say thank you."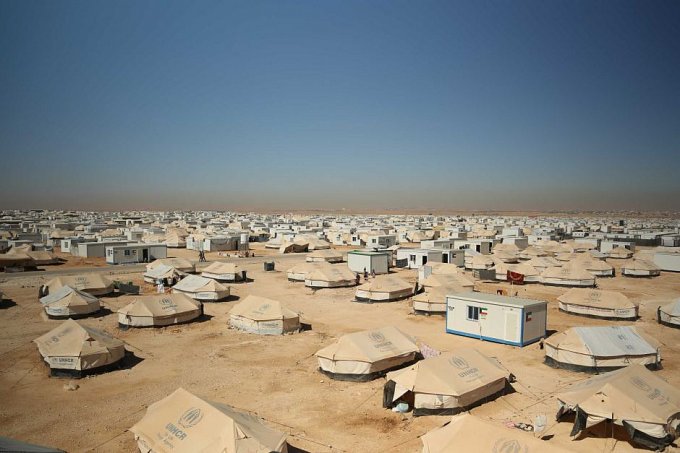 Image: ABC NEWS
Despite his new life, Hussainy worries for his siblings who remain in war torn Syria.
"I call them every ten to fifteen days to check in on them. To be honest with you I wish they would leave Syria too. The condition isn't improving. There are terrorists and constant attacks and we're seeing it on the news and life isn't normal there, it's not liveable."
Hussainy said that although he wishes peace and prosperity for Syria, he no longer longs to call it home especially now that there is a new addition to his family.
"I don't think about returning to Syria. I will go visit if the conditions improve. We never wanted another child but once we arrived here and had our baby we decided to stay here and we want to make it our home. There is everything here, health, peace safety. My children are learning and teaching me about Australia and I love it. We want to contribute to Australian society and to truly be part of it and its diversity."
Husaainy said he had one message for Australians and for the government.
"I want to say to Australia, thank you, thank you and thank you."*
Related stories:
Fairfield High cafe serves, hope, resilience and Iraqi Chai
Syrian refugee repsonse 'positively overwhelming'
The Point
From the world's largest refugee camp to beach side Wollongong: Adnan's story of refuge
Author Note
*Note: This interview was conducted in Arabic and translated into English by the reporter.
References
Feature image: World Bank