London mosque attack confirmed as an act of terrorism
Another London attack this month left one man dead and several others injured after a van drove into pedestrians outside Finsbury Park mosque at the end of evening prayers. The incident is being investigated by police as a terror attack. However, there was much initial outcry via social media in days following around perceived 'double standards' as some news outlets initially reported the incident as an 'London mosque attacker'.
Celebrities lead the charge
Author J.K. Rowling was one of the prominent people to take to twitter in anger.
"The Mail has misspelled 'terrorist' as 'white van driver,' Rowling wrote. "Now let's discuss how he was radicalised."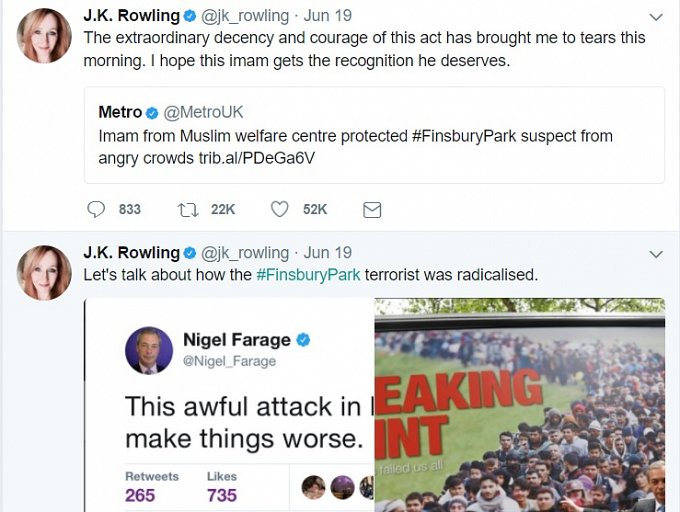 Rowling's tweets and re-tweets throughout the morning continued to focus on the different definitions of "radicalization."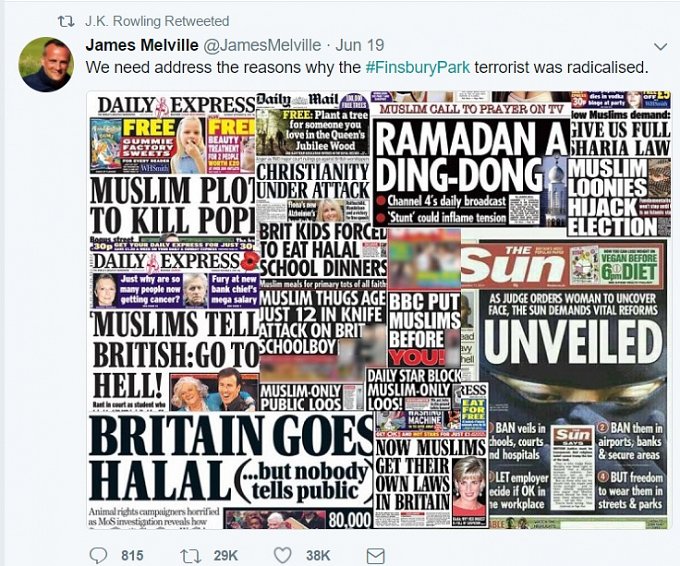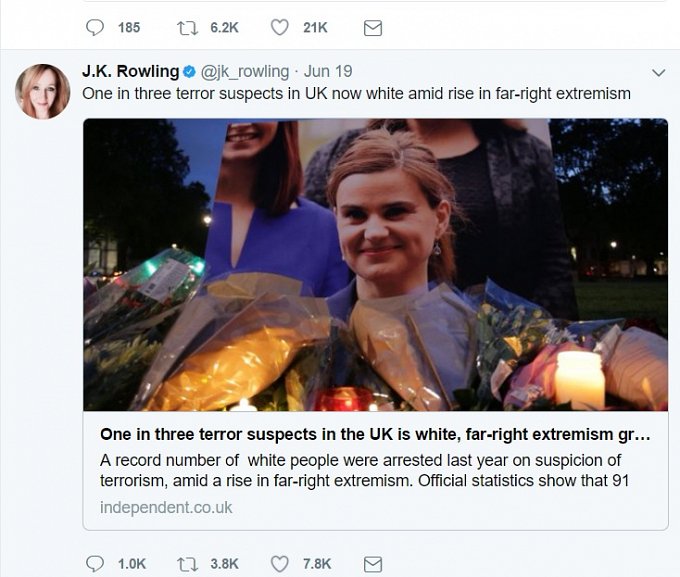 Singer Lily Allen, who was also vocal in her criticism of the government following the Grenfell Tower tragedy, tweeted "Radicalised by British media" shortly after the news broke that the suspect was a white male shouting that he wanted to "kill all Muslims".
The driver was later identified as Darren Osborne, a white male 47-year-old resident of Cardiff in Wales, according to multiple UK media outlets. The driver reportedly shouted that he wanted to "kill all Muslims".
ISIS inspired attacks
However, since these posts, Britain's police force said the attack had "all the hallmarks of a terrorist incident". British Prime Minister Theresa May said the attack was directed at Muslims and condemned it as "every bit as sickening" as deadly ISIS-inspired attacks that hit the country in recent months.
British security authorities said they were aware of rising far-right activity but were not aware of the suspect before the incident. Britain's Muslim Council has described it as the "most violent manifestation" of Islamophobia to date.
Solidarity across social media
There have again been signs of solidarity in the face of the attacks with hashtag #hopenotfear trending and signs of unity appearing in London metro.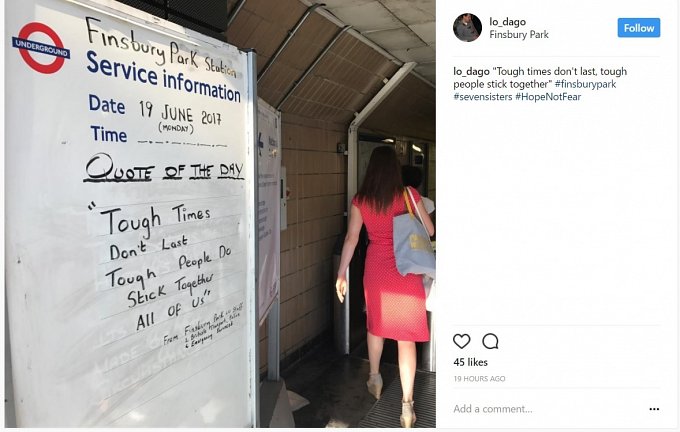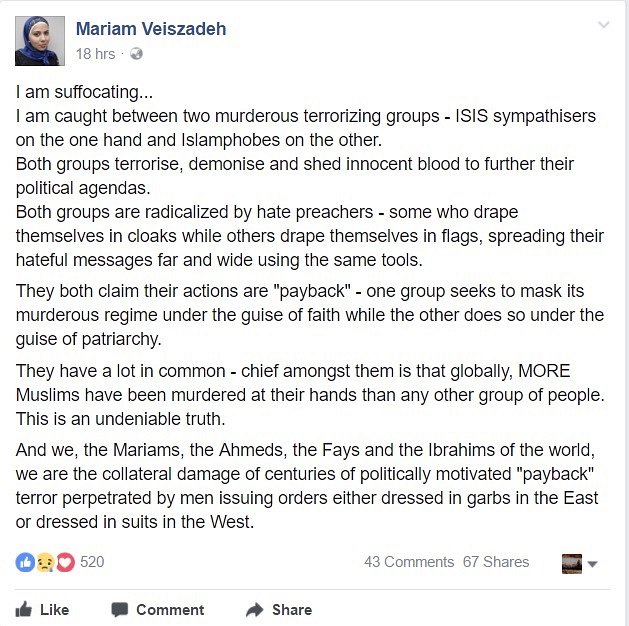 After Rowling's initial tweet, the Daily Mail's headline has since been updated and now calls the suspect a "terror attacker."
Rowling later deleted her correction, instead writing an explanation over a series of tweets.
"I deleted my tweet about the Mail not calling the #FinsburyPark attacker a terrorist because many rightly pointed out that the headline was written before charges had been brought against him. I was angry at what I saw as victim blaming in their immediate coverage," Rowling wrote.
The Point
London mosque attack on social media