Messages of support flow after Manchester bombings
In the aftermath of the Manchester explosion that took place on 22 May, killing 22 concert goers and injuring many more, there has been an outpouring of help and support from people on social media.
A community effort
Many throughout the Manchester community have taken this opportunity to offer help in the form of shelter and transportation, as well as to help spread the word about concertgoers who might be missing in the aftermath of the explosion.
People are using the hashtag #RoomForManchester on Twitter to offer lodging or food to anyone who is stuck in the city or separated from friends.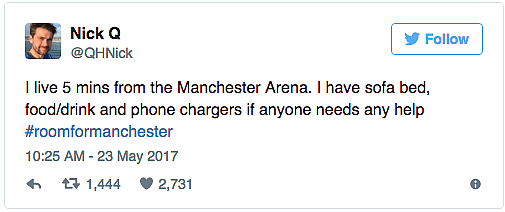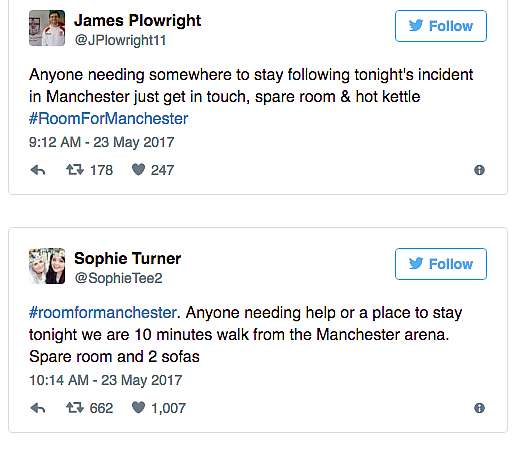 Facebook enabled the safety check for Manchester Arena and the surrounding area so that people can check if their friends and family have marked themselves as safe. Of course, there has also been a lot of misinformation, some of which was shared and re-tweeted with good – or suspect – intentions, and new facts are constantly emerging.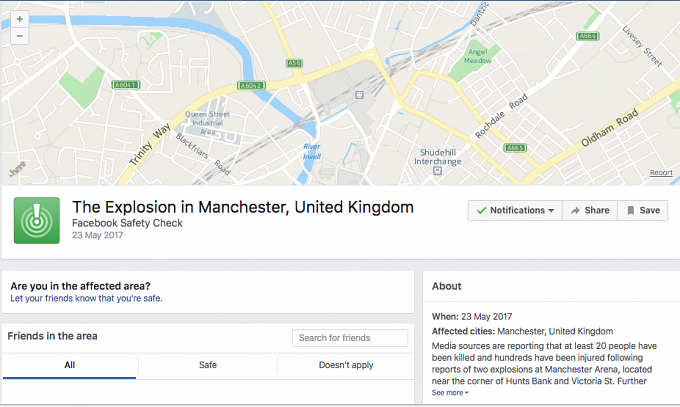 Entertainment venues have become standard "soft targets" for terrorists, and increased security measures have been applied in recent years, but this bombing highlighted the dangers that still exist along the perimeters of concert arenas. There has been an outpouring of support from celebrities and pop stars, including concert dedications by Miley Cyrus, Harry Styles.

Tighter security measures
On 23 May UK, Prime Minister May raised the terror threat level for the United Kingdom from Severe to Critical, the highest threat level meaning a further attack may be imminent.
Australian Labor MP and counter 'radicalisation' expert Anne Aly said a similar attack to the Manchester bombing could happen in Australia and said authorities should make a greater investment in early intervention.
In Sydney, almost 73,000 fans at Sydney's ANZ Stadium sung a stirring rendition of Liverpool's famous anthem, "you'll never walk alone," as the English club played in the harbour city for the first time. It was immediately followed by a minute's silence to remember the horrible events that took place in Manchester.
The online editor of the Australian conservative journal Quadrant wrote an opinion piece days after the attacks saying that, "had there been a shred of justice", the Manchester blast would have "detonated in an Ultimo TV studio". Minister for Communications Mitch Fifield has described the comments as "sick and unhinged". The Australian Federal Police were notified. Security is expected to be particularly tight during ABC's Q&A episode, which is to be held at Parliament House.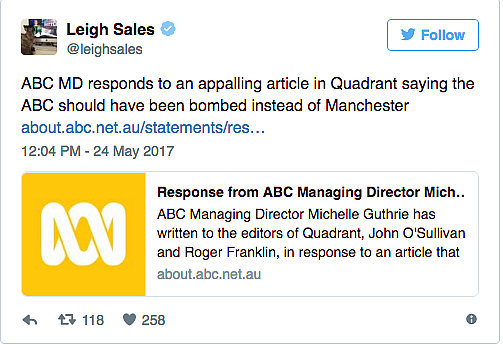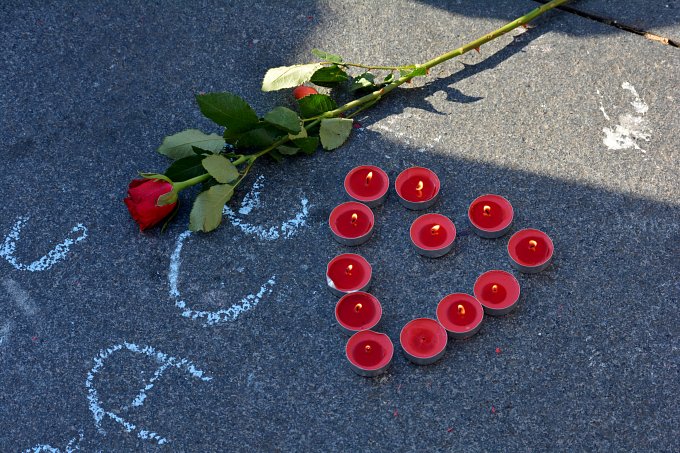 The Point
In light of Manchester there has been outpouring of help and support from people on social media.
References
Featured image sourced @ creative commons by James O'hanlon