The meteoric rise of the Halal Snack Pack: What does it all mean?
Is it a clandestine Islamist project to take over Australia? Is it a uniquely Australian approach to multicultural culinary appreciation? Or is it a just bunch of hungry people coming together for a protein and carb-laden fast food fix? In an exclusive expose of the inner workings of The Halal Snack Pack Appreciation Society (HSPAS), HSPAS insider and snack-pack addict Will Scates Frances reflects on the popular rise of the halal snack-pack (HSP) and gives us his reviews of the best HSP joints in Sydney.
A humble, slightly greasy snack of meat, cheese, chips and sauce was elevated to the lofty heights of our democratic parliamentary system in March this year when NSW Senator Sam Dastyari used the last moments of his Senator's Statement to review his local kebab shop and pay homage to The Halal Snack Pack Appreciation Society (HSPAS).
Since its creation in December last year by a group of Facebook friends, HSPAS has gained over 120,000 members and has been subject to more media coverage than you can shake a garlic-sauce-drenched fork at.
My first snack pack, sometime in 2006, was a revelation. A layer of chips, with a layer of kebab meat, combined with a layer of sauce. That was it. A simple meal that held a simple, but irresistible, appeal. It had me returning again and again for a fix.
I joined HSPAS just a couple of days after it all began. I witnessed the group's rapid expansion, and the expansion of my own waistline, with a mixture of fascination and horror.
Our group soon formed its own internal culture. It developed its own idiosyncratic language and norms. It spread its influence through social media, in memes and online chatter.

While its founders are keen to assert that HSPAS is apolitical, the use of the word 'halal' in the Society's name has been a sauce of political contention. Whether or not this was intended to incite division, there is a sense that a certain culture of conflict is as central to the group's appeal as its hotly debated snack-pack reviews.
The group uses religious terminology, particularly the Arabic words halal and haram (permissible and impermissible), as synonyms for 'good' (snack-packs) and 'bad' (snack-packs). Some Muslim members have celebrated this as fostering a kind of inter-cultural or inter-faith dialogue. Others have recoiled at the idea of non-Muslim members, however well-meaning, overstepping the line of religious respect. It is true there have been some clumsy, and sometimes offensive, misappropriations of Islamic phrases. But then many contributors to the forum have said they have learned more about Islam from reading the Halal Snack Pack reviews than from twelve years of schooling.
HSPAS is not an anti-racist project, or a shining example of 'food court multiculturalism'. HSPAS seems to echo the debates and sub-groups of Sydney itself. It has its 'Inner West hipsters', its 'OGs from the Area' (Original Gangster's from the Western 'burbs), its 'haram dingoes', its 'opportunistic politicians', its 'well-meaning but ignorant lefties', its 'radicals', its 'moderates', and even some Victorians. After all, it is a diverse group of 120,000 people, with all the inconsistency and conflict that comes with such a large group, and it remains a source of culinary and cultural fascination.
HSPAS is good for business. When HSPAS transformed the humble snack pack into the 'Halal Snack Pack', my local kebab place, Metro One in Ashfield, become popular overnight. Reportedly the shops revenue climbed more than 75% after it was featured in a HSPAS review. Staff were suddenly decked out in all the latest HSPAS merchandise, ready to welcome the next snack-pack convert.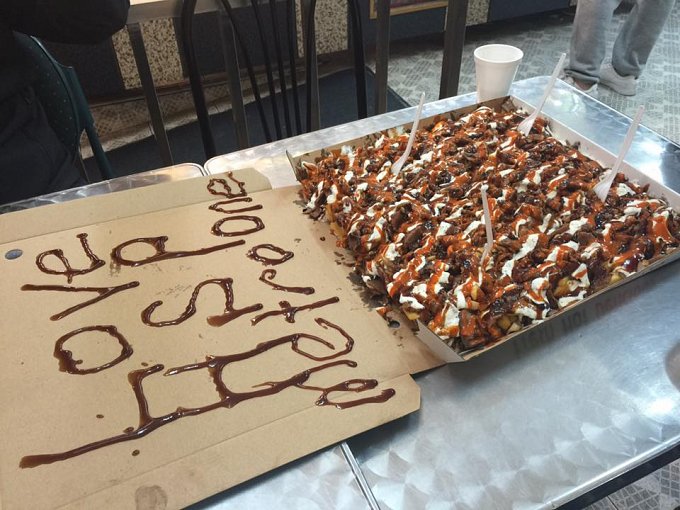 The Superstar – Metro One Kebab, Pizza and Pide, Liverpool Road, Ashfield
Metro One has benefitted greatly from the rise of HSPAS, and the uniform of the staff reflects that, with a Styro badge proudly worn upon their chest. Wanting to treat a bunch of mates, including some HSP 'noobies', I chose Metro One as an obvious destination.
Greeting: 8/10
I dream that one day the staff at Metro One will return my salaam. Today was not that day. I did however get an enthusiastic 'what would you like brother' though it felt a little scripted. To be fair, there were several hundred thousand HSP enthusiasts swarming the counter so I'll forgive a bit of brusqueness.
Signage: 7/10
This was before all that HSP money bought a new neon sign out front, so it was the classic metal disk engraved with 'Halal Food'. Adequate.
Meat: 8/10
We got a beef beast to share, a $50 mountain of snack pack in a pizza box. The meat was pretty fresh, though some of the shavings were a bit long. It wasn't as hot as I'd like, though that may be because of wind chill rather than laxity on their part. A competent effort.
Sauce: 8/10
I would give it a ten, as we all know that Metro One are artists with the sauce, but I didn't get a message on the pizza box like one of the cool kids. To their credit I was later told by staff that they will consider writing a message of my choice on someone else's pizza box in recompense. I look forward to taking them up on the offer.
Cheese: 8/10
Competent, in between the meat and the cheese, though maybe not as stringy as I like it.
Chips: 9/10
Crispy, fluffy, well salted. Good form.
Value: 10/10
Can you put a price on love? For $50 I got to see the joy and then horror of a man experiencing his first HSP. Priceless.
Overall: 10/10
Metro One is popular for a reason, and provided the kind of HSP experience that a veteran expects. There were some hiccups along the way but they receded into the background in a haze of food coma as we slouched in chairs in the afterglow. It would still have been a nine but it was pushed up to a ten when a man ordered a snack pack with tomato sauce and the staff member looked at him with unconcealed disgust. I looked around and could hear snippets amongst the murmur of conversation saying 'dingo' and I knew I was amongst my people.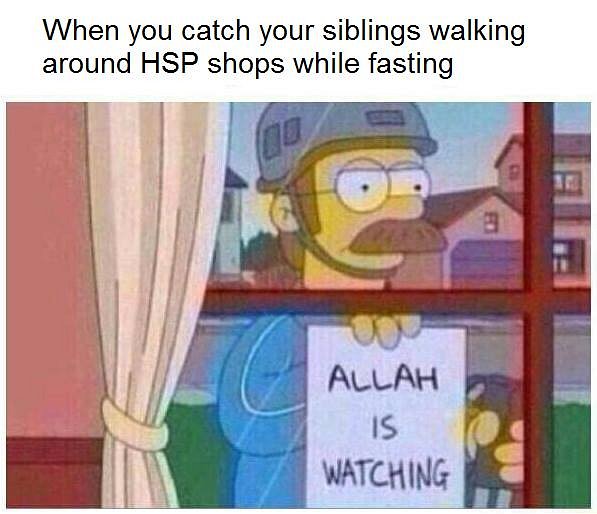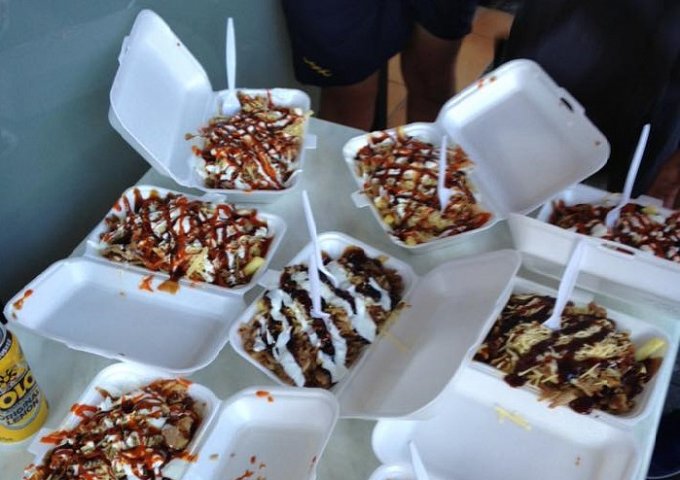 The Classic – White Heaven Turkish Cuisine, King George's Road, Wiley Park
As night fell on Wiley Park I made my way into a favourite haunt of mine, the indomitable White Heaven on King George's road. Perched on this major thoroughfare, neon gleaming, White Heaven is a consistently underappreciated purveyor of fine HSPs. We ordered one large mixed and one small beef to share with another two brothers. We were, as you'll see, not disappointed.
Greeting: 10/10
'Asalaamu Alaykum brother'… is there any more halal a greeting than that? I beamed as I returned the salaam and approached the counter.
Signage: 7/10
No neon halal signage, pretty disappointing considering the amount of neon on the front of the shop. One sign inside proclaimed 'all food is halal' which is always reassuring.
Meat: 10/10
Brothers and sisters the meat was a work of art! Succulent shaved beef hot off the spit mixed with tasty and slightly crispy pieces of chicken. The small beef snack pack in particular was outstanding. Some of the best meat on a HSP I have had the joy to encounter.
Sauce: 7/10
Went the trinity; chilli, garlic, hommus. The garlic was your standard yoghurt, so nothing special here. Decently covered on the large but I could not but find the amount of sauce on the small lacking. Pretty average.
Cheese: 9/10
Was it tasty cheese? Was it mozzarella? I've no idea, but it was good whatever it was. Stringy and well melted in a layer beneath the meat. By the end it had sort of congealed into a solid chip/cheese lump but that just goes to show how generous they were with it.
Chips: 8/10
The meat was so good, and in such copious amounts, that it was an effort to get to the chips. They were not as fresh as the meat, and could have used a bit more chicken salt. One side effect of the cheese mountain above was it denied the chips both sauce and meat grease, so I had to get creative and manually transfer grease and sauce down into the depths of the snackie, at which point they were passable. Not bad, not superb.
Value: 10/10
For 3 of us, with one large mixed ($22) and one small beef ($12) plus drinks, it came to $42 total, which you could argue was on the expensive side if you didn't get a look at the size of the large. Keeping in mind the food, company and ambience it was well worth it.
Styro: 10/10

There were 3 different types of styro on offer, now that's choice!
Overall: 10/10
Sure it lost some marks in sauce and chips, but oofh, the meat was so good we didn't even stop eating as our conversation wandered into the environmental impact of beef farming on climate change. This was a snack pack to raise the seas for.
The Point
Reflections on the popular rise of the halal snack-pack (HSP) and reviews of the best joints in Sydney.