Outskirts Reporting, Community Journalism Masterclass
Multicultural NSW, through its online project, The Point Magazine has teamed up with FBi Radio's current affairs program Backchat, ABC journalists, BYDS' Mapping Frictions: Stories from Western Sydney and Australian National University (ANU) to present 'Outskirts Reporting: A Masterclass in Community Journalism'.
We have been keeping productive during the rainy Sydney weekends these past weeks by training up an amazing new cohort of young aspiring journalists in our Community Journalism Master classes.
As part of the Masterclass, we selected a group of thirteen young aspiring media types from all over Sydney based on their story pitches with an 'outskirt' perspective.
We have a broad exciting range of stories from personal tales of growing up in Sydney's to stories about the growing hip hop scene to council clashes with mosque proposals.

Here are some sneak peeks from the days – we cannot wait to share their audio and print stories with you over coming months.
Sean Rubenstein Dunlop from ABC 7.30 Program. Photos by Ashleigh Berdebes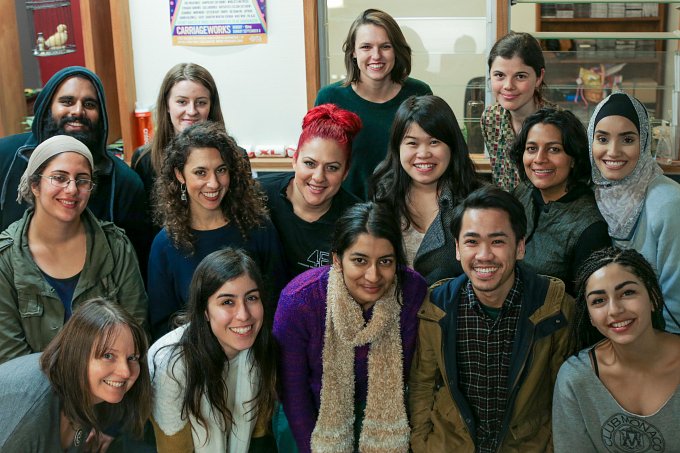 The Community Journalism Masterclass crew
He told the workshop participants about coping with the daily demands of building research and the immediacy of news cycles as well as the complexities between building trust and rapport with interviewees whilst still questioning their story.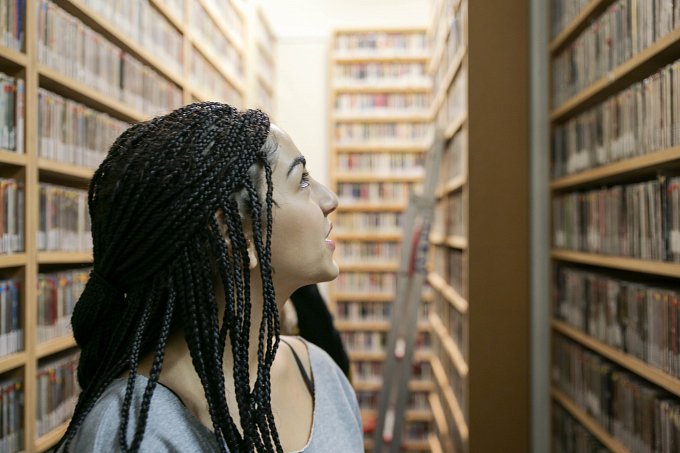 Having a look at the music collection at the FBi studios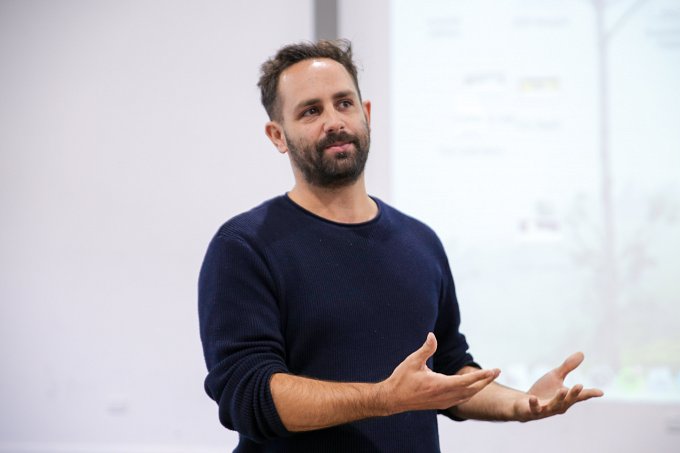 James Purtill from ABC Triple J Hack
James Purtill from Triple J Hack shared his story on Neil Folkes, the founder of an anti-Islam party. James said the story showed him how important it was important to evaluate how much air time you want to give to people who are causing divisions within community.

The Point Magazine ladies discussed how to tread the political line between media needs and the community concerns and how some of the blurred spaces between traditional and new media have affected representation of Muslim communities.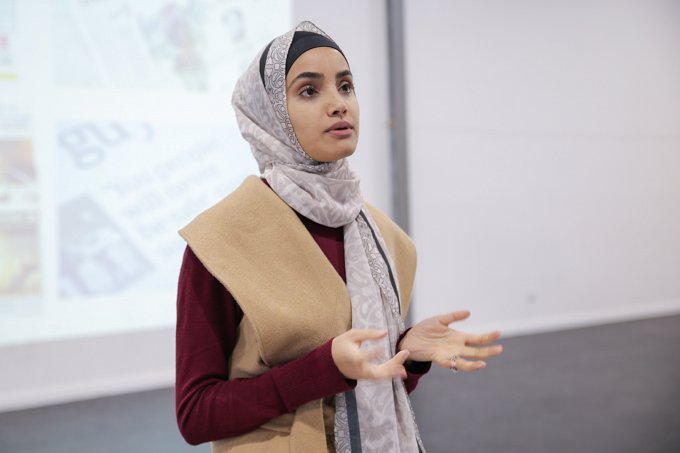 Widyan Fares reporter from The Point Magazine at Bankstown Arts Centre
L-R Selena Shannon and Heidi Pett from FBi radio and Kavita Bedford Editor for The Point Magazine at Bankstown Arts Centre
On the second day the FBi duo Heidi and Selena gave participants a tour of the studios and taught them how to script for radio, pitch for radio, interview techniques and how to use software to record their stories.
The Point
Some sneak peeks into our Community Journalism Masterclass with ABC, FBi radio, BYDS and ANU