Why I write about violent extremism
Widyan Fares has reported extensively for The Point Magazine on how the issue of violent extremism is affecting local communities in Australia. As a young Muslim woman and a community advocate, writing on such a contentious issue is not easy. Here, Widyan provides a personal reflection on why, despite her critics, she continues to write on the notoriously "wicked issue" of violent extremism.*
It is 1991. Gunshots echo across the streets and military tanks roll through the cobble stones in the abandoned town of Karbala, Iraq.
A young father of three has decided to take up arms and join the local uprising against the then-government of Iraq, the Baath Party, led by the notorious Saddam Hussein.
This young man was conscripted by the Iraqi military at the age of 17. He was forced to watch his closest friends die during their time fighting in the Iran-Iraq war. He was tortured by Saddam's brutal regime after serving his country. He was living in poverty and his right to practice religion had been denied.
He was young, angry and emotionally bruised and broken.
Despite his attempts to liberate his hometown of Karbala, the regime quashed his hopes for a better life. So he and his young wife, now expecting their fourth child, made the agonising decision to flee Iraq.
The young man and his family fled to a remote Saudi desert where ragged tents stretched far, housing thousands of Iraqi refugees.
The young man knew he was now stateless with no rights and no sign of hope. That was until Australia opened its doors and welcomed him and his family to their new home and new country.
Family in Rafha during the Saudi floods 1993-4
His story is a familiar one that is shared by many refugee and migrant families.
My father's story has been a constant source of inspiration for my career. I hope to use my storytelling skills as a journalist to share other inspiring stories like my father's.
In recent years, I've written for The Point Magazine on a range of issues affecting social cohesion in Australia. My particular focus has been on how the issue of violent extremism is affecting local communities, and how it is affecting relations between communities in multicultural Australia. I am interested in how this complex and contested topic is being interpreted and misinterpreted by governments, communities and the media, and how local communities continue to exhibit resilience in the face of these difficult challenges.
Writing on these issues as a young Muslim woman and as a community advocate is not easy.
People hold strong views, even when the issues are rarely well defined or understood. Myths, conspiracies, and folk theories abound. Debate can be divisive rather than constructive. People back into ideological corners, instead of opening up to dialogue. Sometimes the political becomes personal.
Academics classify violent extremism as a "wicked issue": it has no easily identifiable cause, and so presents no simple solution. Because the problem is so hard to define, people tend to rely on their preconceived views of the world.
For those on the far Right, the root cause of ISIS-inspired extremism is "Islam" (or their own dark fantasy of "Islam"), and the current security threat presents the perfect excuse for peddling their own brand of fear and hate. For the Left, it's all about power (of course), and extremists are really just victims of racism and marginalisation.
Both accounts are problematic, because by either account, I should be the perfect candidate for ISIS! I am a Muslim. I come from a refugee background. My father was conscripted into the Iraqi military and was forced to fight wars that were not his to fight. I protested the Iraq invasion in 2003. Family members of mine were tortured in the notorious Abu Ghraib prison. I've lost two of my grandparents to the war on Iraq. I disagree strongly with Australia's foreign policy regarding the Middle-East, I've had physical and verbal attacks hurled at me due to my hijab and I'm passionate about the Palestinian cause. So why aren't I "radicalised"?
My own experiences give me some perspective, but reporting on these issues has also given me privileged access into the work and insights of young people, community leaders, government officials, police and academic experts on this hotly contested topic.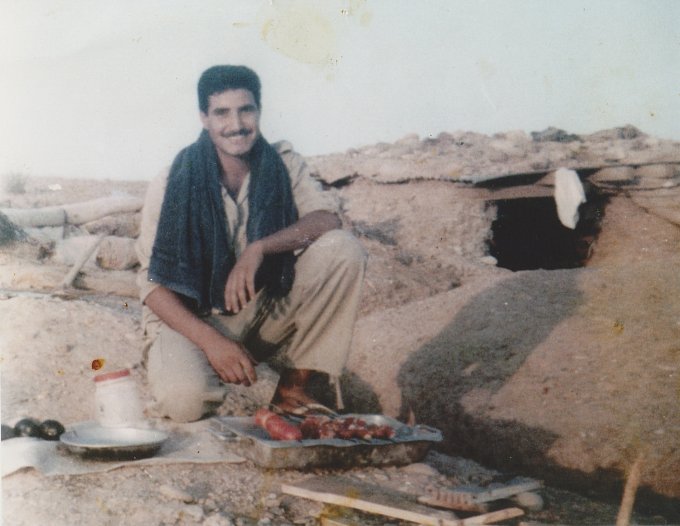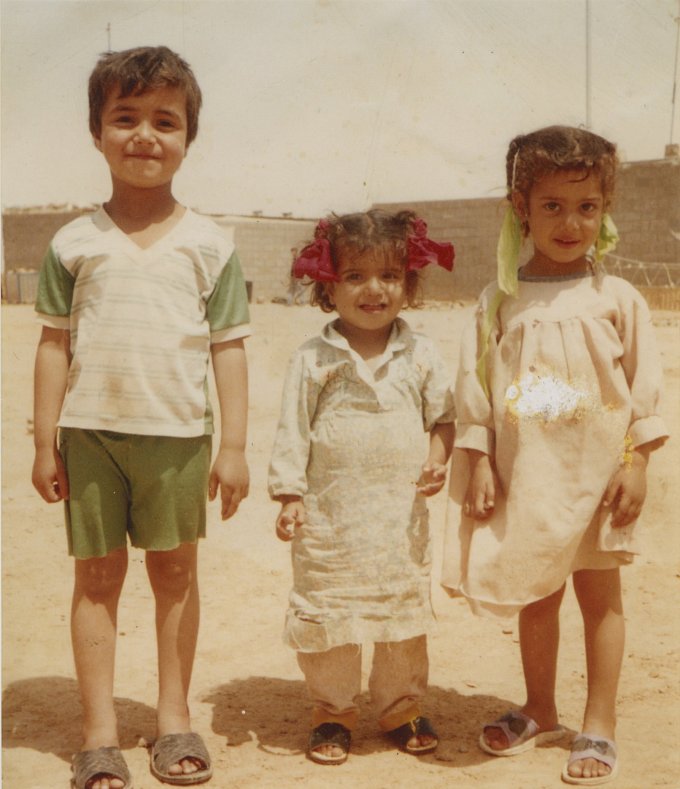 My older brother, me (middle) and older sister in Saudi Arabia refugee camp, Rafha.
I've often heard people – both within communities and within government - say that countering violent extremism ("CVE") is a waste of time and money with no tangible outcomes. That projects don't target the right people. That there are more important issues to worry about. Or that the whole affair is an Islamophobic conspiracy. Some of these criticisms are justified. Some are misinformed.
I know many young Australian Muslims who are suspicious of government-led CVE programs. They suspect that CVE turns all young Australian Muslims into potential suspects. When they hear tough talk about terrorism, they think it's all about them. They feel if the government can't trust them, they can't trust the government.
This suspicion is a product of poor communication. It is also what happens when violent extremism is interpreted as a national security issue, rather than the complex social issue that it really is. ISIS is not going to overrun Australia. But there are many other good reasons for communities to be concerned about violent extremism.
I have interviewed Australians with ties to Iraq or Syria who have lost family members to ISIS, and they are hurting. Violent extremism is not an abstract theory to them. I have interviewed Australians who lost cousins in the ISIS attacks on Beirut. I have spoken to Australians who remember the 2014 ISIS attacks on the Jewish Museum in Belgium, and who fear it might happen here. I know many people in my own community who have been subjected to the threats and Islamophobic vitriol of far-right extremists exploiting the current security situation for their own ideological ends. I am acutely aware of the sense of fear and insecurity this whole issue can create in the general community. This is not all about national security. It is not all about Muslims. It is all about social cohesion.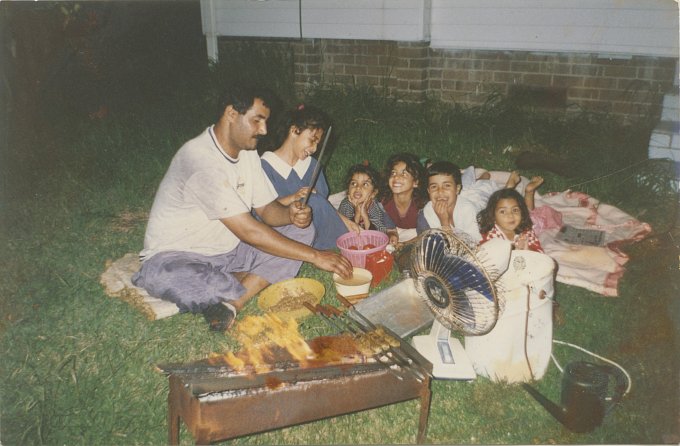 My siblings and I (second from the left) with dad, a few days after arriving in Australia in 1995.
I don't speak for the Muslim community. The Muslim community is not homogenous.
There are many Muslim communities with layers and complexities that I am still trying to understand. That makes the task of engaging communities difficult, but for any kind of initiative to succeed in this space there has to be 'buy-in' from communities.
Most young Australian Muslims do not align themselves with community leaders. There is a disconnect between young and old. I have attended countless police and government consultations where issues affecting young people are being discussed, and I am often the only young person in the room.
Generation Y is watching the ongoing crisis in Syria and Iraq unfold before its eyes on social media. Young people are already talking about these issues amongst themselves. If we aren't prepared to have these difficult conversations with young people, someone else will.
I don't expect things to get better overnight. Change takes time, but if anyone can bring change, it's young people. The first step is to stop treating young people as suspects, but as partners.
But young people also need to listen to their elders, especially to people who have experienced real conflict and who have learned to find peace in themselves and with society.
People like my father, who is all too familiar with the consequences of violent extremism.
***
Do you have something different to say about violent extremism? Are you tired of media reporting on issues of terrorism that reinforces negative stereotypes? Want to learn the tricks of the trade from seasoned professional journalists? The Point Magazine is holding Community Journalism Masterclass workshops led by some of Sydney's best journalists to teach you how to take news stories from an idea through to the finished product and get published. Capacity is limited so get in quick by sending us an application here.
*This article adapted from a speech delivered by Widyan Fares to the executive of the Australian Federal Police in April 2016.
The Point
Writing on these issues as a young Muslim woman and as a community advocate is not easy.